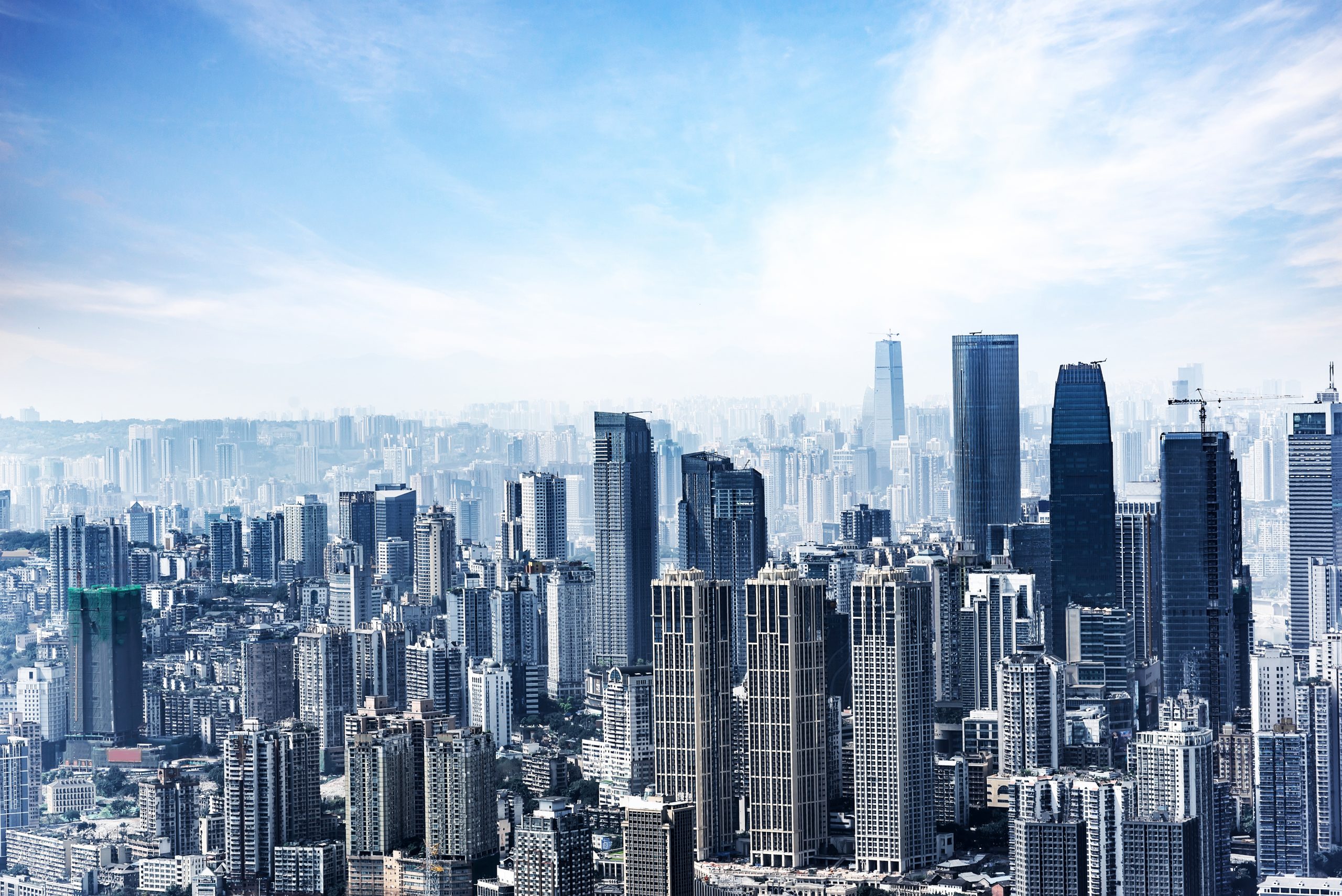 Services for the Institutional Investor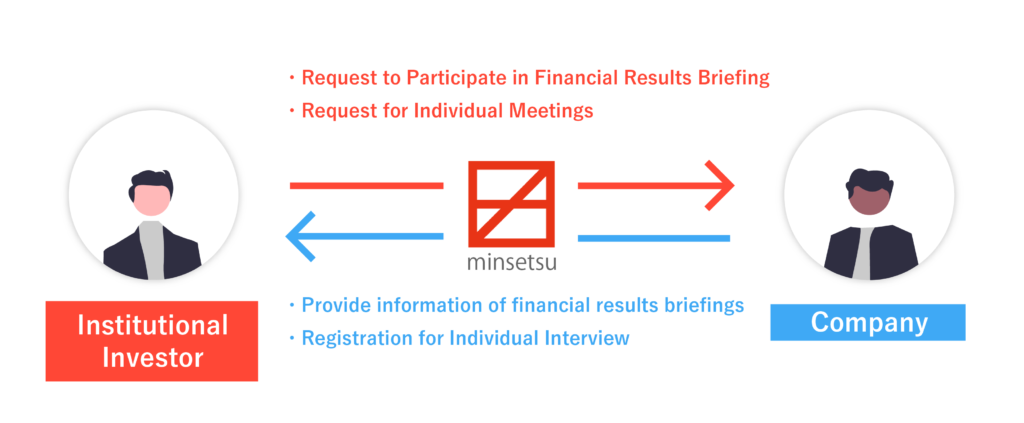 Minsetsu is a platform connecting institutional investors and corporate IR.
With approximately 3,000 companies (as of October 2022) registered with this service, we create new encounters with portfolio companies through participation in financial results briefings, referencing information on financial results briefings, and arranging individual meetings.
*We only support contact between companies and investors and do not engage in any activities that fall under the category of financial instruments business such as involvement in trading of securities or investment advice.
Common Issues for Institutional Investors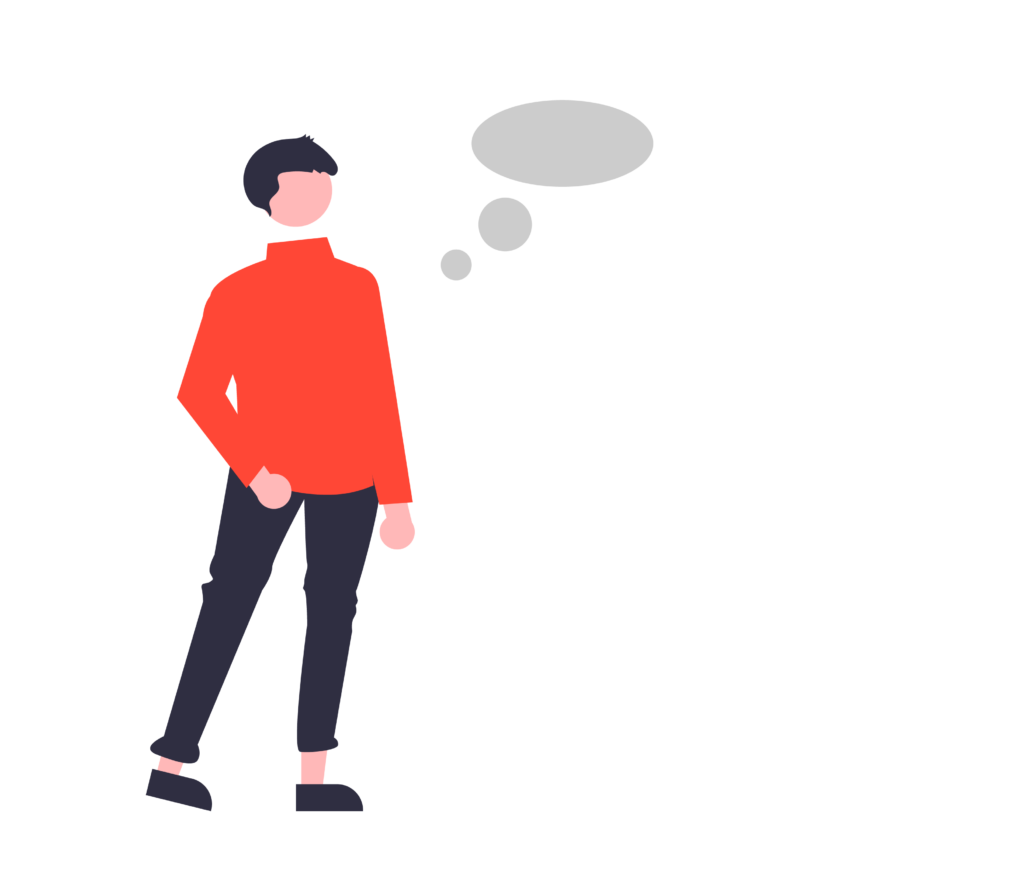 Issue 1
It is difficult to find new companies to invest in. Individual meetings cannot be requested without going through a securities company.
Issue 2
The process of making requests for meetings is time-consuming and involves a lot of emails and phone calls. I want to streamline my work by reducing work-hours.
Minsetsu will solve these problems!

Main Features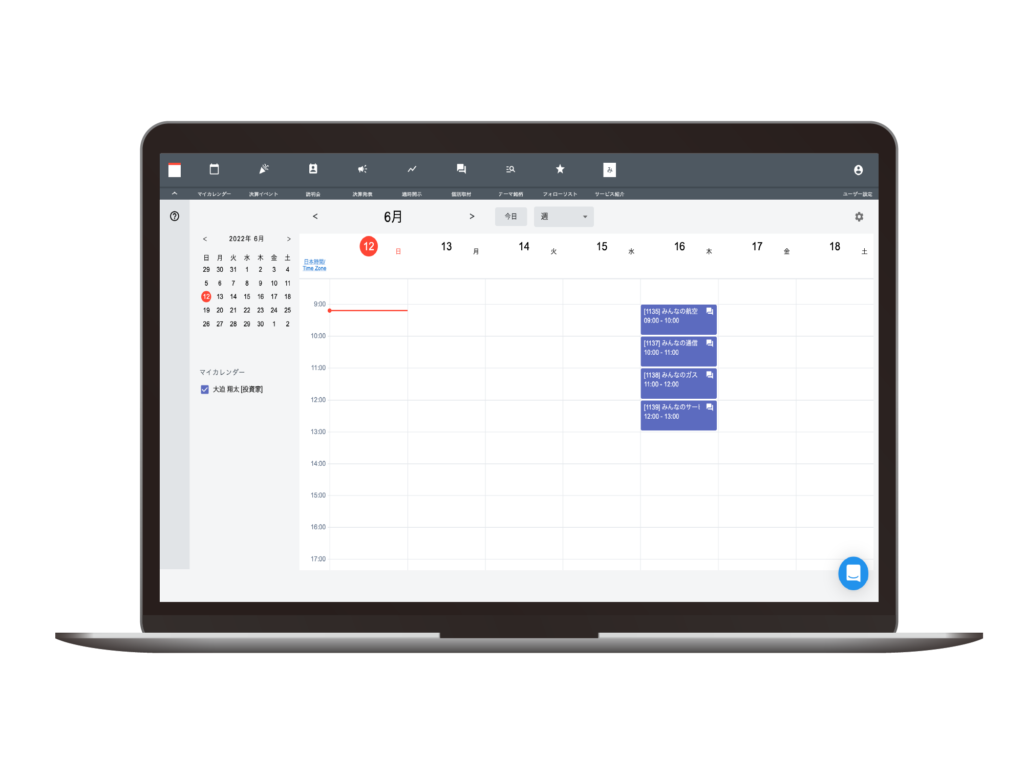 My Scheduler
My Scheduler allows you to manage the dates of financial results briefings you plan to attend, as well as the dates of individual meetings.
It can also be linked to Google Calendar and Outlook to display your own schedule.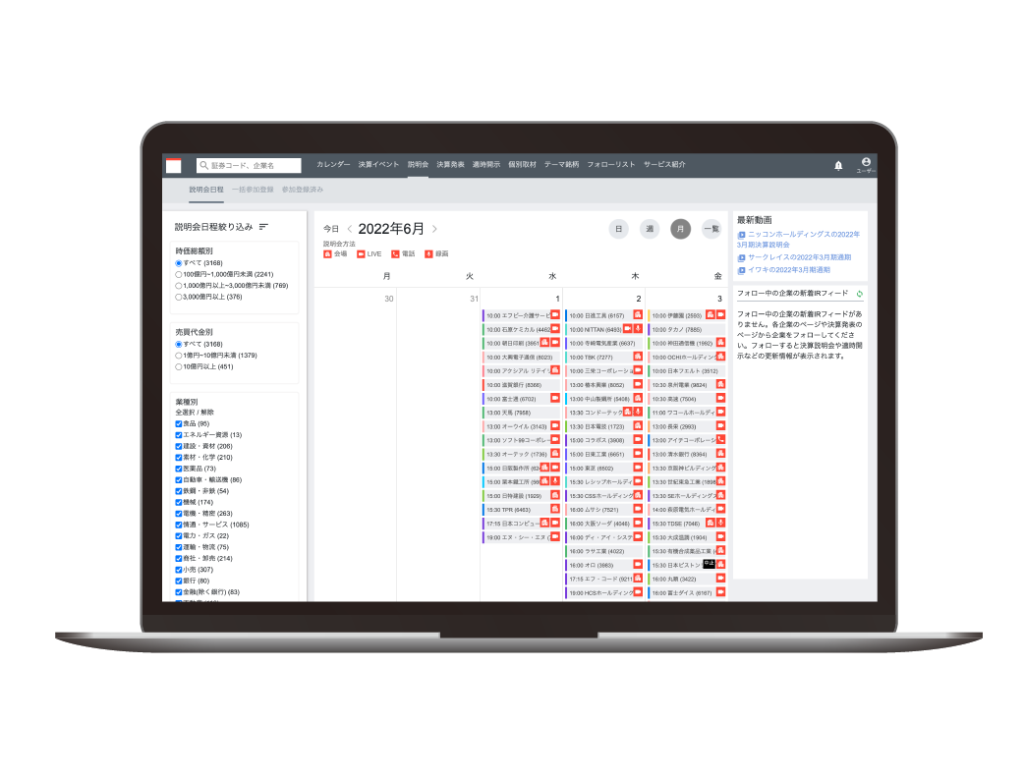 Financial Results Briefing Calendar
The schedules of listed companies' financial results briefings can be viewed in a calendar format.
You can also filter the calendar to meet your needs: e.g. by market capitalization and by industry.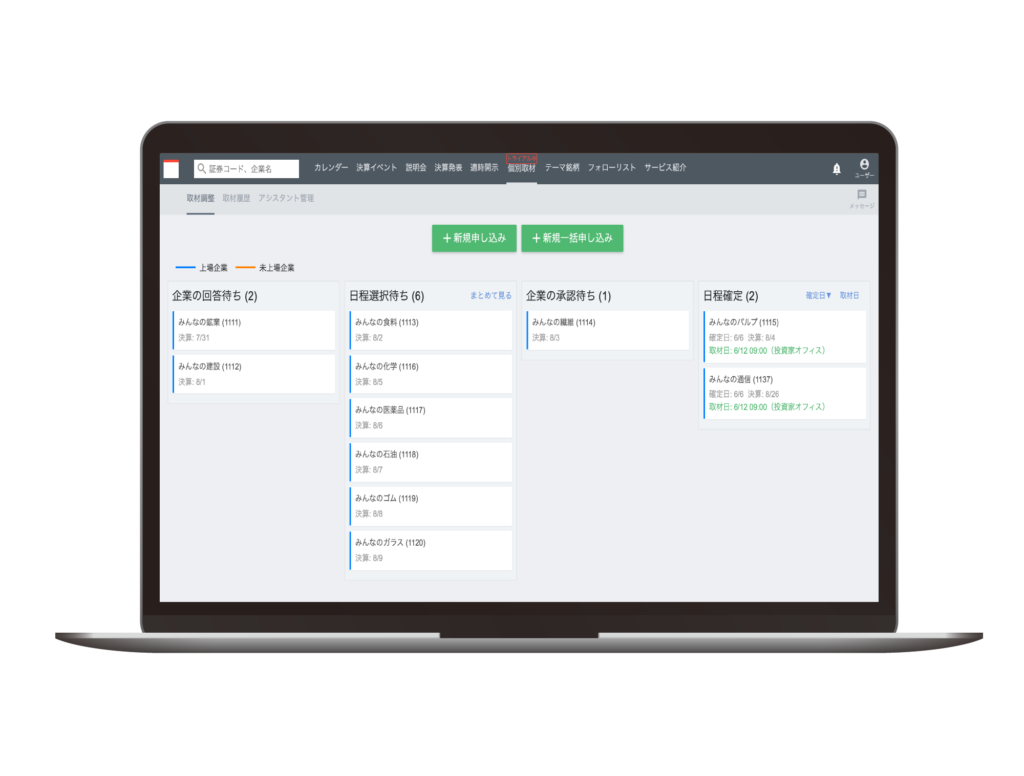 Individual Meetings
Individual meetings can be booked within minutes.
You can provide detailed conditions such as desired location, format, and time period, reducing work-hours wasted until the interview is confirmed.
Additional Features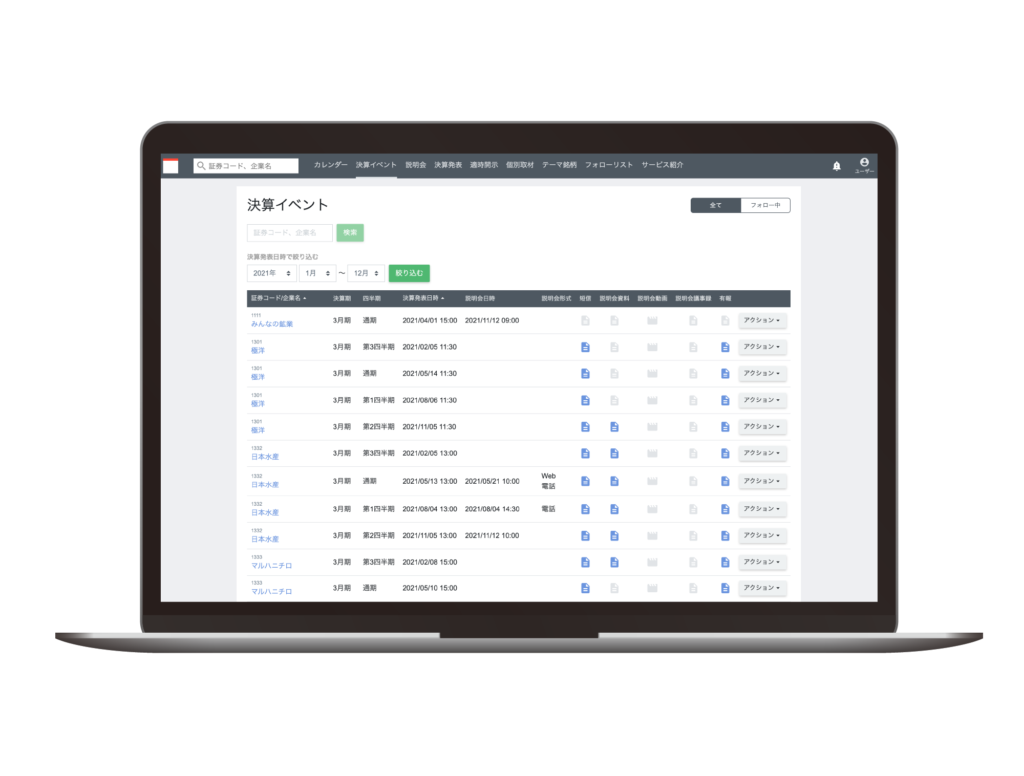 End of Financial Year Event
You can check the dates of each company's earnings announcements and results briefings in a list format. You can also search by company name or securities code, or narrow down the search by period.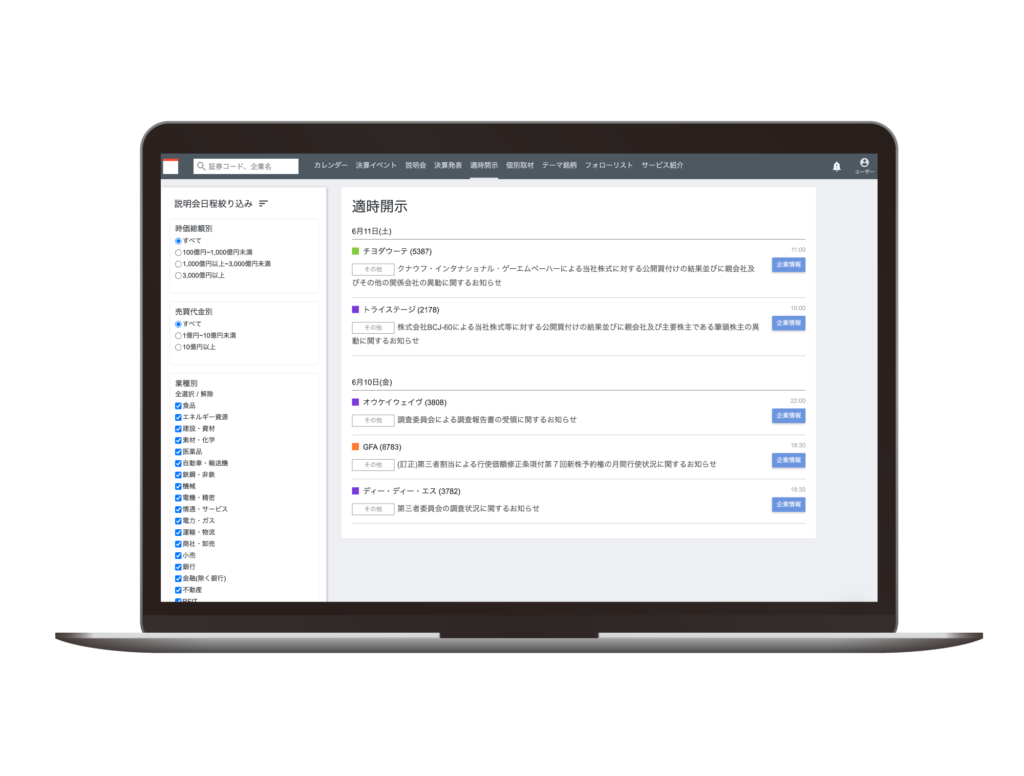 Timely Disclosure
Narrow down the search by market capitalization, industry, etc. to meet your needs.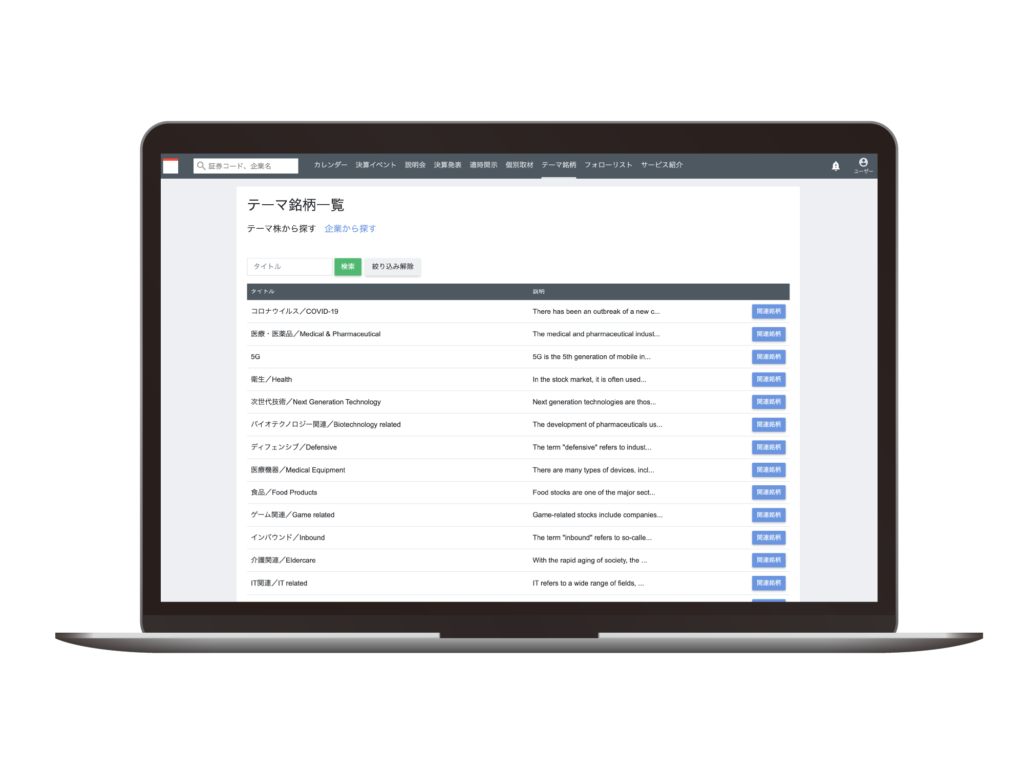 Theme Stocks
You can search for companies related to trends and themes. You can apply for meetings with companies related to a theme at once.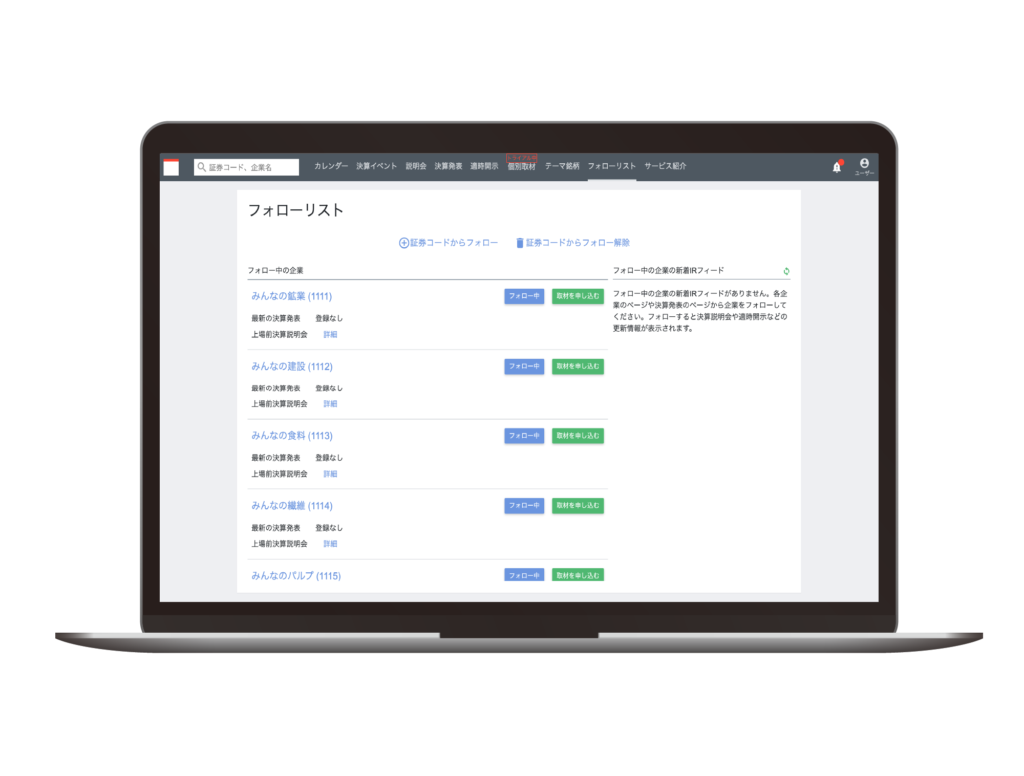 Watchlist
Check the lastest IR feeds of companies you are following.