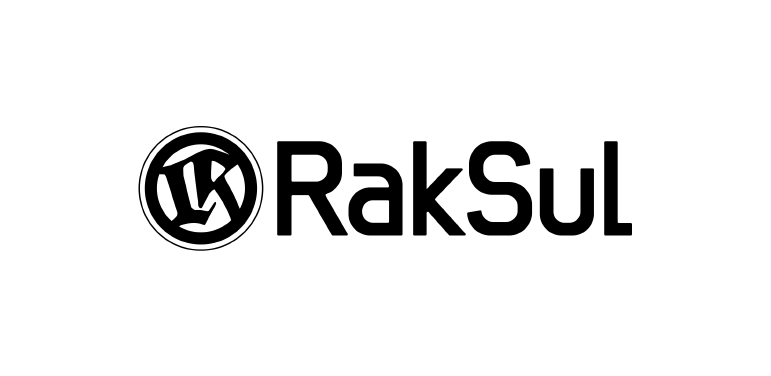 Improved the Quality of Dialogue with Institutional Investors by Utilizing Investor Database.
RAKSUL INC.
Business Administration Department
Ms. Mai Yoshiki
Raksul Inc., was listed on the Tokyo Stock Exchange Mothers in 2018. Under the vision of "by changing the mechanism, the world will be a better place," the company aims to make the world more convenient and to improve productivity by incorporating the Internet into existing industries.
We asked Ms. Yoshiki about the challenges IR staff face in accurately sharing a vision with institutional investors, and the process leading up to improving the quality of dialogue with institutional investors.
Could you share with us the operation issues so far?
We were looking for an effective and efficient way to prepare for interviews with investors, although we didn't have a specific problem to solve. Specifically, we needed to find a way to gather more detailed data to improve the quality of our interviews. Concretely, we wanted to understand the institutional investors' ownership of our stock and the industries of their interest objectively on the spot, so that we could hold a better dialogue with them.
But gathering such information required a research process to identify the actual shareholders, which was difficult just to obtain a budget for. We were also concerned about whether we could make effective use of the information. So, we confirmed the ownership of our company's shares by institutional investors through interviews and hearings, and also inquired about such information from the securities firms arranged for us. However, it was time-consuming for the securities companies and for us in waiting for a reply.
Although we had sufficient information on the general profile, AUM (assets under management), and investment style of institutional investors, we could not share this information effectively within the team simply by reading straight from the information. As such, we faced the problem of not being able to fully utilize the valuable dialogue opportunities with institutional investors.
Could you share with us how you came across Minsetsu*1?
We were aware of Minsetsu1, which is a system to complete the arrangement of interviews with institutional investors. When Minsetsu contacted us about the Investor Database2, it was cheaper than expected, so we decided to gather some information first. That was the beginning.
We accumulated investor information old-fashioned way, using a database we had built ourselves, such as ownership status, investment style, and company search methods, which we confirmed through dialogues with investors. We then wanted to compare the per-cost relevance of that data with that of the Investor Database. We found that the Investor Database was easier to operate and had significantly more information.
*1 Minsetsu: a free service for the companies' IR to post financial results briefings, make arrangements with securities companies/institutional investors, and make meeting minutes.
*2 Investor Database: A database that collects information on investors' shareholding and profile provided through an alliance with FactSet, which covers 120 countries worldwide.
Could you share with us what made you decide to apply?
As I mentioned earlier, information volume is by far more extensive than the own data, in spite of the affordable price to introduce the system. In addition, it is easier to obtain a comprehensive view of the details, including data on increases and decreases in stock holdings over time, as well as the increase and decrease of other companies' stock holdings. What made us decide on this service was that it was quicker and less time-consuming compared to the information collected by securities companies and our own company.
We were convinced that the Investor Database information would change our system and improve the quality of our dialogue with investors. It is also beneficial for us to be able to monitor investor holdings and trends, not only for our own company, but for all listed companies.
Could you share with us how you are utilizing the application?
Specifically, when we receive a request for an interview, we check the investor's profile, Japanese stock holdings (if the interview is requested by an overseas institutional investor), and other information in our Investor Database. We then paste the URL of the web page containing the investor's profile into the scheduler and set up the interview. In this way, even if we have many interviews at once, such as after a financial closing, we can quickly view the investor's profile on the spot and easily jump to the information from the link later. All of these are very helpful in preparing for and reviewing the information prior to the interviews.
Even if the speakers are not IR personnel, we capture and pass around graphs of trends in the Investor Database and other information as preparatory materials for the interview. By providing visual input on institutional investors, speakers can obtain a great deal of information in a short period of time. They can also guess what the investors expect from our company. By preparing in advance using the Investor Database, we are better prepared to respond to the information requested by institutional investors, and we believe that we are now able to have a meaningful dialogue for both sides.
Do you have any ways of your own in using Minsetsu's services?
We can instantly obtain information from the Investor Database, and the visual data is excellent. We can take screenshots of stock prices, average acquisition prices of shares, graphs of holdings, and give them to the speaker on the spot to complete the input. This is worth it.
It's intuitive and easy to understand, and whatever your age, job, or experience, it's easy to get the information you need. So when we talk to people in other departments, we show them the data of Minsetsu. It could be used for training newcomers.
Who uses Minsetsu's services at your company?
Mainly IR staff use the database, but we also share the contents output from the database with our management team. After we started using the Investor Database, it has become easier for us to share information with each other. So, we plan to share information not only among IR staff, but also with employees in other departments if necessary.
I was assigned to the IR team after I worked as a secretary, so before the Investor Database was introduced, I had to spend a lot of effort in collecting and selecting technical information. Since the Investor Database contains all the information that IR staff need, I find it a very helpful system for those of us who are new to IR activities.
Could you share with us what issues have you solved with the Minsetsu system?
Currently (as of April 2021), we have about 250 interviews per year. We believe that the quality of our interviews is improving. This is largely because we are now able to analyze and prepare information on institutional investors in advance at Minsetsu. Now that we can easily input information, we are able to assign more employees as speakers. Moreover, there are more opportunities for our employees to meet with institutional investors than ever before.
In the past, we assigned interviewers only to those who had relatively flexible schedules and were able to adjust their schedules. We had no choice but to assign them by referring to past interview histories. But now, we have expanded the range of participants by adding criteria such as investors' stock ownership in other companies, domestic and overseas stock ownership, stock ownership by industry, and ownership of our stock, and we are able to provide a system with more than five different patterns. We can now efficiently analyze institutional investor information and engage our employees.
Do you have any other plans you would like to do in IR in the future?
We would like to engage in dialogue with a variety of institutional investors in the future. Also, we would like to establish a system so that not only IR staff but also business departments can understand the viewpoints of institutional investors in the future. We believe that understanding the company's situation and actual conditions from the perspective of institutional investors will make us aware of different external viewpoints, broaden our individual perspectives, and lead to further growth of our business.
We would also like to find ways to create more value for both our company and institutional investors, not only through interviews but also through the Investor Database.
Lastly, could you share with us your expectations for Minsetsu?
We expect that more foreign investors will make use of this service. Seminars are interesting and informative. We hope Minsetsu will hold them regularly, as there are few opportunities to learn about IR activities. It would be great if Minsetsu would hold seminars on ESG as well.
Contact
For questions concerning Interview Schedule Calendar, please contact us by filling the form below.