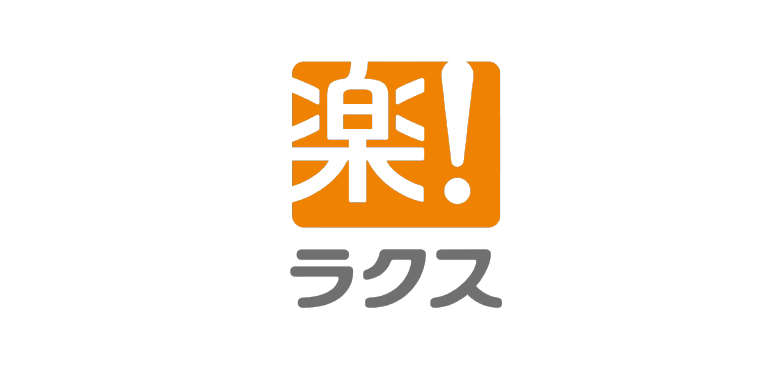 What is the approach to reduce 90% of the workload for arrangements while increasing the number of interviews?
RAKUS Co., Ltd.
IR Section, Strategic Planning Department
Mr. Hiroyuki Ishizawa
Ms. Yuki Kojo
Rakus Co., Ltd. aims to create a prosperous society by improving work efficiency through cloud services and IT technology. It contributes greatly to the world's work efficiency through email sharing and management systems, expense reimbursement systems.
We asked IR staffs, who connect companies and institutional investors what changed before and after the introduction of the Interview Schedule Calendar and the benefits gained.
Could you share with us the operation issues so far?
Our concern was that as the number of interviews increased, the workload for arrangements would increase. In particular, we had multiple dates left for requests from securities companies, and no dates left to offer requests from others, so the scheduling was a big burden to us.
Could you share with us how you came across Minsetsu?
When we were struggling to coordinate our schedule with the increasing number of interviews, we met Mr. Nakayasu, the representative of Minsetsu, at a seminar and shared our challenges with him. The relationship later developed to the point where we were able to consult with him about IR operations.
Did you compare with other services in introducing our service? What made you decide to apply?
As we are always willing to take on new challenges, we asked Minsetsu, "Why don't we move forward while running demonstration tests together?" We spent the first year exploring information we needed on our own and actually used the trial while proposing improvements to Minsetsu. We knew that other companies had similar services, but after seeing Minsetsu's willingness to consider our requests and make improvements, we decided to formally apply for Minsetsu*1, which can streamline our arrangement process.
*1 Minsetsu: a free service for the companies' IR to post a financial results briefing, make arrangements with securities companies/institutional investors, and make meeting minutes.
Could you share with us how you are utilizing the application?
Basically, when we receive a request for an interview, we send the URL of the Interview Schedule Calendar*2 to those in charge of making arrangements in securities companies. In order to avoid phone calls and e-mails as much as possible, we post the Interview Schedule Calendar URL on the IR page of our website to guide investors to make requests through the Interview Calendar. As of April 2021, about 80% of the approximately 400 interviews are conducted through Minsetsu. We also prepare our Interview Schedule Calendar two weeks prior to the quarterly closing, as the schedule check for the next final closing is confirmed around mid-March. We are committed to an Investors First approach.
*2 Interview Schedule Calendar: Minsetsu System that allows you to create the interview schedule with the company's institutional investors, sharing the URL with securities companies/institutional investors to make the interview arrangements easy.
Do you have any ways of your own in using Minsetsu's services?
Since the introduction of Minsetsu, we have been operating in a manner that consolidates the information into the Interview Schedule Calendar. If institutional investors do not use the Interview Schedule Calendar, we will provide them with a schedule, but we inform them that we will adjust the schedule on a first-come, first-served basis in order to reduce the workload. Recently, we have received an increasing number of comments from institutional investors that the Interview Schedule Calendar is useful, and we take it as a sign that more and more people are utilizing it. We have been able to use the Interview Schedule Calendar to increase the number of interviews and enhance the company's value.
Could you share with us what issues have you resolved since applying the system?
We are being relieved of the large workload of scheduling. While the number of interviews is increasing, the workload is less than one-tenth of what it used to be. Our company currently conducts 90 to 120 interviews per quarter, or about 400 interviews per year. Without the Interview Schedule Calendar, we would have our hands full coordinating these 400 interviews, and the workload would be the same as one additional staff member just for the sake of scheduling. However, with the Interview Schedule Calendar, we are able to allocate more time and energy to the tasks that we should be focusing on, leading to increased efficiency and performance.
Sometimes securities companies request interviews with institutional investors, and although we have presented multiple potential dates, the schedules are not finalized and all slots are left open. In the past, we have had to spend time scheduling interviews with another institutional investor requested through other securities companies, and we were unable to schedule an interview with an institutional investor for whom we had presented multiple potential dates. In the conventional scheduling process, we lost opportunities by presenting possible candidate dates and keeping the schedule open, but after we applied the Interview Schedule Calendar, we no longer incurred such losses. Moreover, in some cases, we were able to conduct interviews when an institutional investor requested an in-person interview on the same day. In this way, we have experienced a greater sense of speed and flexibility in handling interviews, something we could not have achieved with conventional scheduling.
Contact
For questions concerning Interview Schedule Calendar, please contact us by filling the form below.