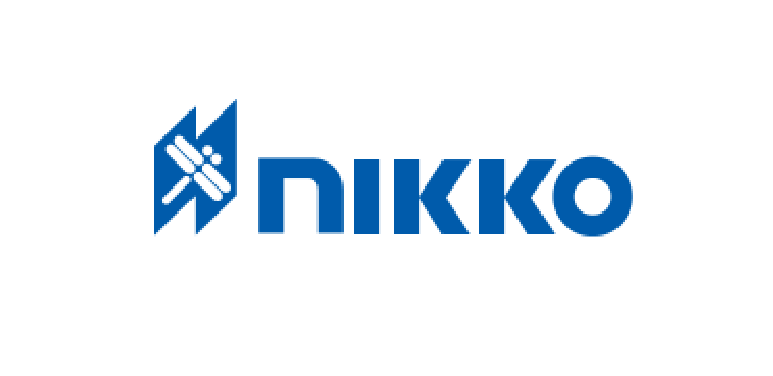 The number of participants doubled even in the coronavirus pandemic. What is the background of the successful online financial results briefing.
Nikko Co., Ltd.
Finance Headquarters
Mr. Saburou Hachiken
Nikko Co., Ltd. has the No. 1 share of the asphalt plant market in Japan. The company is an asphalt and ready-mixed concrete manufacturer that builds the infrastructure necessary for urban development and constructs plants in more than 50 countries around the world.
After gaining experience in various departments, including sales and corporate planning, Mr. Hachiken was involved in the establishment of the IR department and continues to support this department today. We asked him to tell us about how he implemented online financial results briefings and the issues he solved by introducing the Briefing Support Service.
Could you tell us about the issues with the online financial briefings so far?
When the financial results briefing was switched from the venue to online due to the COVID-19 pandemic, a videoconferencing service provided by another company was used, but the results of the briefing were not communicated. There were also few Q&A sessions, and the meeting ended without much excitement.
Could you share with us how you encountered with Minsetsu and what made you decide to apply?
A representative of Minsetsu was giving a lecture at a seminar of a research company. After the lecture, I asked IR staff from other companies about the contents of Minsetsu's services during a group discussion at an IR exchange meeting. Initially, we started using Minsetsu *1 as a centralized management system for financial results briefings.
After that, a representative from Minsetsu told us that they had support for online briefings, so we decided to ask for information about their service. we tried to operate a Zoom Webinar briefing by ourselves, but it was very time consuming from the preparation stage. That's when we decided to try Minsetsu's Briefing Support Service *2.
In the end, the deciding factor was the ability to respond to the time-consuming part of attracting visitors and the ability to realize our intended financial briefings online thanks to the generous support provided by Minsetsu.
*1 Minsetsu: a free service for the companies' IR to post financial results briefings, make arrangements with securities companies/institutional investors, and make meeting minutes.
*2 Briefing Support Service: a service that supports entirely from the online financial results briefings for attracting customers.
Have you compared this application with other companies?
We compared the online financial result briefing services of several securities companies, but did not choose them because of the cost and the hassle of traveling to the event venue for studio recording. We really had no hesitation in choosing Minsetsu's Briefing Support Service because it is less than half the price of the services offered by securities companies, and there is no need to go to the trouble of visiting the venue.
Could you share with us what issues have you resolved since applying the system?
Well, the biggest benefit was that we got more reactions than ever before. The number of questions increased from zero to one in the phone briefings to about 10 to 20 in the online briefings, and a lively Q&A session began. Since the questions could be asked anonymously, I think it made it easier to write them down.
In addition, it has made it much easier to facilitate financial results briefings. We are now able to share materials with participants while explaining the results. The number of attendees has more than doubled compared to when we asked a securities firm to bring people to the event.
Could you share with us if there is any changes in customer satisfaction with the briefings?
When we asked institutional investors for their impressions of the financial results briefing and how we should do it in the future, all of them preferred an online financial results briefing. In that sense, I believe the satisfaction level has increased.
Even when the COVID-19 situation settles down, would you still like to hold the briefings online?
We can hold financial results briefings online with the same quality as at the venue. Therefore, we believe we have a great chance of continuing to offer online in the future. Investors also seem to be able to attend more financial results briefings, and many of them prefer to go online.
Minsetsu is very helpful because we can leave the management to them and we can concentrate on revising the content of the explanations until the very last minute of the briefing.
Having said that, there are advantages to on-site financial results briefings, so we are considering having them on-site during the final financial results period.
Do you have any other plans you would like to do in IR in the future?
We plan to hold briefings that focus on individual items such as the mid-term management plan and ESG. Above all, we would like to hold business briefings. We believe that it is meaningful for both our company and institutional investors to hold business briefings, as it allows us to better understand the thinking and perspectives of institutional investors through face-to-face meetings and explanations. Also, institutional investors can gain a deeper understanding of our business and our future direction.
Lastly, could you share with us your expectations for Minsetsu?
It would be nice if Minsetsu could provide a service that helps us to have contact with institutional investors. Even if we post something like a integrated report on our corporate website, institutional investors do not always visit our website. I hope that Minsetsu will provide services that will help institutional investors become more familiar with our company.
Contact
For questions concerning Briefing Support Service, please contact us by filling the form below.