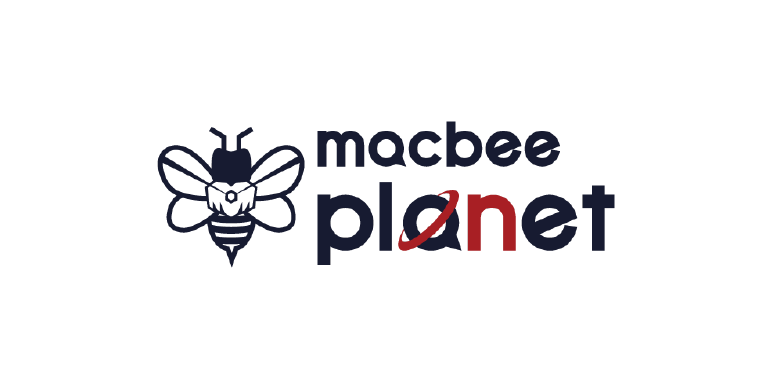 What is the reason for continuing the usage of Minsetsu which was applied immediately after being listed?
Macbee Planet Co., Ltd.
General Manager of Human Resources and Public Relations Department
Mr. Takumi Maebashi
Macbee Planet Co., Ltd. was established in 2015 with the vision, "To become a world-leading company through innovative marketing". We asked the IR personnel the reason why they decided to apply the "Minsetsu" immediately after being listed.
Could you share with us the operation issues so far?
Our company was listed on the stock exchange in March 2020. However, none of the members or myself had any experience in listing or IR at that time. Consequently, we faced a situation in which we did not know what exactly we should do soon after the listing. Actually, when we initially applied Minsetsu*, we did not expect it as a solution to our problems, but rather thought it would be good to have a similar system based on our past experience, so we did not hesitate to apply it.
*Minsetsu: a free service for the companies' IR to post a financial results briefing, make arrangements with security firms/institutional investors, and make meeting minutes.
Please tell us about the experience that made you decide to introduce this service.
From my experience in human resources, I knew that scheduling to set up meetings with institutional investors was troublesome, so I thought it would be effective to apply a system such as Minsetsu, where scheduling is completed within the system from the beginning. In addition, from my experience in sales, I intuitively realized that the system would surely be useful in the future, as it provides information on competitors at a glance and contact information for institutional investors.
Our company places a high priority on investor relations and stock price formation, and the CFO is open to trying new things to grow the company, so we started the application without any difficulties in terms of cost.
Did you compare with other services in introducing our service?
Yes, we expected to use other companies' services linked to Investor Database (FactSet) to develop connections with new investors. However, around the same time, we heard news that Minsetsu was releasing a similar feature, so we compared both and decided to use Minsetsu's service, which has a better calendar function.
Could you share with us how you are utilizing the application?
We utilize the Interview Schedule Calendar* as our regular way of scheduling with institutional investors. We attach the URL to the Interview Schedule Calendar so that we can consolidate scheduling through Minsetsu. During the most recent quarter, we had one-on-one meetings with about 40 companies. About ten of those securities companies and institutional investors did not use the Interview Schedule Calendar. In those cases, we inform the securities companies of our available slots and ask them to coordinate their schedules with us.
We often use the Interview Memo function. We try to keep notes of our conversations with institutional investors and provide feedback. When we regularly meet with institutional investors, we review the Interview Memo records to facilitate our dialogue. We also hold quarterly webinars to explain financial results, and we make efforts to attract investors by providing webinar URL and services.
When we have trouble in using the service, we watch tutorial videos provided by Minsetsu to understand how to use the functions we need.
*Interview Schedule Calendar: Minsetsu System that allows you to create the interview schedule with the company's institutional investors, sharing the URL with securities companies/institutional investors to make the interview arrangements easy.
Do you have any ways of your own in using Minsetsu's services?
We have improved our scheduling process little by little to reduce the time and effort involved. For example, our president, CFO, and I, who handles interviews, tentatively reserve the day and time for a dozen or more slots per week. By doing so, we no longer have to worry about having to deal with last-minute schedule adjustments.
Recently, we have made our interview schedule ahead of schedule. Originally we used to make them about two weeks prior to the announcement of financial results, but now we make them about two months in advance. In this way, we have reduced the number of inquiries and saved a lot of time and effort.
Could you share with us what issues have you resolved since applying the system?
Since we have been utilizing Minsetsu since immediately after the listing, we cannot compare it to the time when we did not apply it. However, it is out of the question not to use Minsetsu in the first place. We manage our contact information with institutional investors in Excel, including when and with whom we met, by checking the history of the Interview Schedule Calendar. As I mentioned earlier, we usually coordinate our schedules with more than two-thirds of the institutional investors through the Interview Schedule Calendar. So, we cannot imagine this kind of work without Minsetsu.
Do you have any other plans you would like to do in IR in the future?
We would like to strengthen our relationship with investors abroad in the future. Therefore, we would like to enhance the English version of the IR page on our corporate website and increase the number of IR staff who have a good command of English.
Lastly, could you share with us your expectations for Minsetsu?
It would be nice to be able to easily issue URLs (accounts) for web conferencing from Minsetsu. It is very cumbersome to issue a service account for web conferencing after the schedule is set and then post the URL again to the Minsetsu. Furthermore, we think it would be more efficient if the process related to the financial results briefing could be completed through Minsetsu.
In addition, as we strengthen our relationship with foreign investors, we would be grateful if Minsetsu could serve as a platform for approaching new foreign investors and building relationships with analysts.
Finally, could you give a message to those who are in charge of companies considering the introduction of Minsetsu?
There is nothing to lose by using it. Minsetsu is relatively inexpensive, considering the manual work involved in scheduling. It will save time by eliminating unnecessary work.
Contact
For questions concerning Interview Schedule Calendar, please contact us by filling the form below.