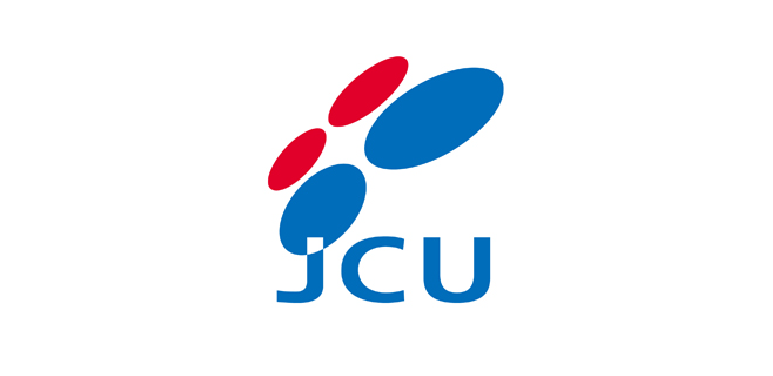 Increased number of interview requests with application of the Interview Schedule Calendar. Corresponding with smooth schedule adjustments without mistakes.
JCU Corporation
Public Relations-IR Section Section, Corporate Planning Department, Corporate Strategy Office
Ms. Ihi Ou, Section Manager
JCU Corporation has continued to support people's affluent lives through surface treatment technologies centered on plating by providing decorative and anti-corrosion plating technologies and plating technologies related to electronics and semiconductors. We asked the manager, who holds both the post of head of IR and public relations, what has changed before and after the application of the Interview Schedule Calendar and what he hopes to achieve in the future.
Could you tell us about your role in your company?
Within the Corporate Planning Department, there is a Public Relations and Investor Relations Section, which consists of two people: the head of the IR Department and myself. We are a small team of three, including the public relations department. Being in the PR/IR section of the Corporate Planning Department, it is easy to obtain a variety of relevant information. It is easy for us to grasp trends in the industry as well as the direction and overall picture of our business development. So, it is easy for us to send out messages with a clear focus on the path that our company should take.
Could you share with us the operation issues so far?
I was aware that scheduling IR interviews was an important task that should never be done incorrectly, as it would reserve their valuable time. When a request for schedule adjustment came in, I visually checked the schedule, prepared an individualized text, and emailed the information to them. When the requests overlapped during the busy season of the business, I felt the limits of human work because I had to multitask with other tasks and took time to adjust the schedule. Furthermore, it was very stressful to temporarily reserve extra slots not only for my own schedule, but also for my supervisors, board members, and the president who were speakers.
Could you share with us how you came across Minsetsu*1
We were searching for a more effective scheduling tool to eliminate mistakes, not only inside the company, but also outside of it. We are aware that Minsetsu's system had been well received by our institutional investors, and just as we were becoming interested in it, we received a call from a representative of Minsetsu.
*1 Minsetsu: a free service for the companies' IR to post a financial results briefing, make arrangements with securities companies/institutional investors, and make meeting minutes.
Could you share with us what made you decide to apply?
When we first experienced the free trial, we realized how convenient it was and immediately signed up. What made us decide was that the system was easy to understand and the service fee was not a burden. We didn't have to make any comparisons with other companies and made an immediate decision.
Could you share with us how you are utilizing the application?
First, as soon as the silent period begins, we create an interview schedule. Interview scheduling is often done through the Interview Schedule Calendar*2, so when we receive interview requests via e-mail, we give them the URL to the Interview Schedule Calendar. Once we used the Interview Schedule Calendar, we have received requests through Minsetsu from the next quarter. There were about 40 interviews in the most recent quarter. About half of these were scheduled through the Interview Schedule Calendar, and the other half were through securities companies or new investors. Eventually, we would like to unify all of them through the Interview Schedule Calendar.
We also started using the streaming service of the interview schedule calendar, which was launched this year for institutional investors. We found it effective, as the number of interview requests clearly increases after a day or two of streaming. We have received applications not only from new investors, but also from investors with whom we have recently lost contact. We can disclose materials related to financial results not only on the Tokyo Stock Exchange and our own website, but also the Minsetsu's service. We believe this is an opportunity for investors to learn more about our company.
*2 Interview Schedule Calendar: Minsetsu System that allows you to create the interview schedule with the company's institutional investors, sharing the URL with securities companies/institutional investors to make the interview arrangements easy.
Could you share with us what issues have you resolved since applying the system?
The series of hands-on tasks such as visually checking the schedules of all the speakers, tentatively holding their schedules, and preparing individual texts are no more here. When another request came in while we were waiting for the speakers to adjust their schedules, we had to avoid the candidate dates we had presented, which reduced the number of dates we could present and made it more difficult to adjust. On other occasions, we received a request for a date from among the candidate dates we had presented, but ended up double-booking it with another schedule that was later confirmed, and had to ask the person to rearrange the dates. We were sorry to have to ask them to make adjustments in such a busy schedule. With the Interview Schedule Calendar, we no longer make mistakes like double-booking because multiple requests are not accepted at the same time.
Furthermore, we used to include the name of the speaker in our e-mail correspondence, but we had to provide a note that the speaker would be unavailable on some days. Now, such explanations are no longer necessary because a speaker who is available on the day chosen by the investor is immediately assigned. It is a great advantage that we no longer have to go through the trouble of scheduling and at the same time, do not cause inconvenience to investors anymore.
Through the service of distributing Interview Schedule Calendars to investors, we even receive requests for interviews from institutional investors we have not contacted. So we believe this is contributing to the increase in the number of interviews.
Do you have any other plans you would like to do in IR in the future?
We want to increase the brand awareness of our company. We would like to hold small meetings, such as company briefings and technical briefings, to distribute a variety of information to more institutional investors and analysts at securities companies. And we would like to enhance the disclosure of various types of information, such as company brochures and financial results briefings in Minsetsu.
Lastly, could you share with us your expectations for Minsetsu?
We have attended seminars organized by Minsetsu and have learned a lot, so we hope they will continue to be held on a regular basis. And since horizontal connections with other companies are becoming less common these days, we would be happy if there were events or systems that would allow us to make connections. Within the company, I practically perform IR work alone, so if there is a place where I can exchange information with others in the same position, I can solve problems better without having to worry about them alone. Also, IR staff from various companies might be able to work together on new approaches to institutional investors. It would be very encouraging if Minsetsu could engage in such activities.
Contact
For questions concerning Interview Schedule Calendar, please contact us by filling the form below.