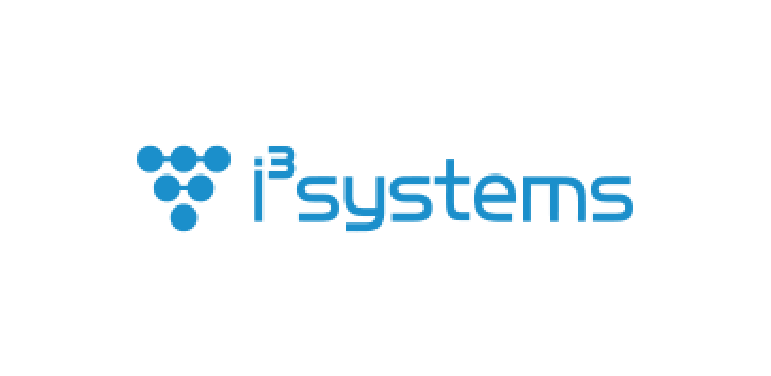 Leveraging IR for Everyone, solved challenges of cultivating new institutional investors and arranging meetings all at once from the first year of listing.
i Cubed Systems, Inc.
Corporate Planning Office
i Cubed Systems, Inc. was listed in July 2020. With mobile and cloud technologies, the company provides solutions for organizational productivity and better work styles under the mission of "Bringing IT closer".
The IR staff of the company deals with day-to-day IR tasks while multitasking with corporate planning. We asked how challenges such as prospecting new institutional investors and arranging interviews were resolved, and what they envision for their future as IR staff.
Could you share with us the operation issues so far?
Shortly after listing on the stock exchange last year in 2020, the number of IR-related e-mails increased dramatically. It was difficult just to check the contents one by one, but above all, we got concerned about the scheduling of interviews. Sometimes, while we left the scheduling of interviews to securities companies, we received other applications and had to rearrange the dates. We had to repeat the process of giving candidate dates and asking them to find the dates they wanted, which always left us feeling anxious and, more importantly, inconvenienced the staff at the securities companies and the institutional investors. If we had many slots available, it would have been helpful for them, but because of the large number of cases, the number of dates was limited and we were unable to offer different dates for each of them.
Could you share with us how you came across Minsetsu*1 and what made you decide to apply?
When I joined the company, it had already been listed on the market, and the company was already using the free Minsetsu service. Whenever requests for interviews came in from institutional investors and securities companies, we used it to coordinate their schedules. We found that Interview Schedule Calendar made scheduling more efficient and less cumbersome. We were also looking for a database consisting of information on institutional investors that was easy to read and use. Minsetsu offered both of these services, which we found favorable, and we decided to implement the system.
*1 Minsetsu: a free service for the companies' IR to post a financial results briefing, make arrangements with securities companies/institutional investors, and make meeting minutes.
Could you share with us how you are utilizing the Interview Schedule Calendar*2 after the application?
We prepare an Interview Schedule Calendar* at the beginning of the month prior to the announcement of financial results. Since we started using the calendar, we have informed institutional investors and securities companies, "Please apply through Interview Schedule Calendar from now on." We have also informed them through the Notification Feature of Minsetsu. As a result, we have been able to consolidate more than 80% of the interviews into the Interview Schedule Calendar since the next quarter after we started using the system. Although some of interviews are handled by me directly through e-mail, these are limited to clients whom we have requested the interviews for. In practice, we are able to coordinate almost all of our interviews with the Interview Schedule Calendar.
*2 Interview Schedule Calendar: Minsetsu System that allows you to create the interview schedule with the company's institutional investors, sharing the URL with securities companies/institutional investors to make the interview arrangements easy.
Could you share how you are utilizing the Investor Database*3 after the application?
We use the Investor Database mainly to search for potential institutional investors we would like to make connections with. We find it attractive to be able to smoothly search for institutional investors who hold shares of other companies in our industry. It is also useful that we can search by category and type of institutional investors. In addition, we can check the shareholder composition of other companies and other information at the same time, so we also use the database for reporting to our management team.
*3 Investor Database: a database which collects investor information held and profile information. Providing information through an alliance with Factset which covers 120 worldwide countries.
Could you share with us what issues have you resolved since applying the system?
With the Interview Schedule Calendar, we no longer need to communicate individually by email. Previously, we had to send at least four e-mails to coordinate a schedule, and on average, we exchanged six e-mails. But now, it can be completed with just one email. We don't have to worry about double-bookings because all scheduling can be completed on the Interview Schedule Calendar.
In the past, we had no data and had no clue for how to find new institutional investors, so we were trying things out in searching for them. But after utilizing the Investor Database, we are now able to check the activities of other companies as well as our own, so we can search for institutional investors from perspectives we had not considered before. We no longer have to start our search from scratch and thus avoid spending an inordinate amount of time.
Do you have any other plans you would like to do in IR in the future?
One year has passed since our company was listed, and we are about to enter our second year. We have received fewer requests for interviews than immediately after our listing, so our biggest challenge this year is to prospect new institutional investors. Of course, we need to clearly present our business prospects, but as IR staff, we will continue to improve ourselves so that we can fully communicate the attractiveness of our company.
Lastly, could you share with us your expectations for Minsetsu?
We would appreciate the opportunity to hear from IR staff at other companies who are involved in IR operations at present. In particular, we would like to exchange information with IR staff in similar circumstances, such as companies of similar size or with similar timing of listing. We believe that sharing various experiences and knowledge with many IR staff will improve our qualifications as IR staff, since IR work is profound and each company is exploring its own way forward.
Contact
If you have any questions about each service, please contact us from the following.